To study in Cyprus can be your most exciting experience!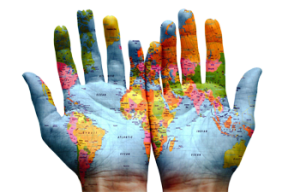 To study in Cyprus may be one of the most exciting experiences for a foreign student. By studying in Cyprus, you have the chance to study in other countries and take in a wide variety of benefits like:
You will travel and meet a new Country
The main reason you should consider to study in Cyprus is the opportunity to see the world. Studying in Cyprus will give you the opportunity to experience a new country and cultures, customs, and ways of living that you could not imagine.
You will participate in other educational systems
Another reason you might consider to study in Cyprus is the chance to experience different styles of education. You will have the opportunity to see parts of theory taught in your Degree of choice implemented in practice in other ways and under different perspectives of working that you may not have been able to see or realize if you were to study in your birth country.
You will discover and experience the history and culture of the Island
Many students that select studying in Cyprus are leaving their home for the first time. They then discover and experience the history and culture of another country and thus broaden their horizons and their knowledge
You will enrich your Language Skills
Chances are if you're planning to study in Cyprus, one of the major draws is the opportunity to study a foreign language. This will enrich your language skills and will add an additional qualification to your CV
You will make Lifelong Friends
You will have the opportunity to encounter new friends from different backgrounds and cultures. You will attend Universities and live with students from Cyprus and from all over the world. This will expand the circle of acquaintances, become more sociable and your network of friends will become international.
Life Experience
For most students, this time may be the only opportunity they ever get to travel abroad for a long period of time. Eventually you will find a job and career, and the opportunity to study in Cyprus may turn out to be a once in a life time opportunity. Take advantage of this to travel the world with no commitments but to study and learn about new cultures. To study in Cyprus will be an experience that will remain unforgettable.